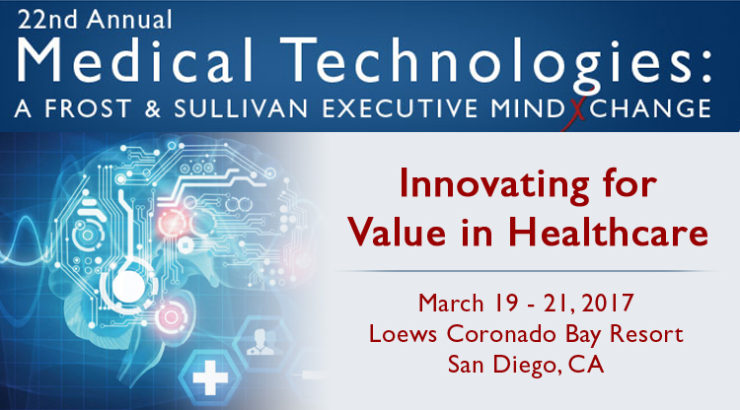 At this year's Medical Technologies 2017: A Frost & Sullivan Executive MindXchange, Stuart Karten facilitated a Fireside Chat session with Raymond Cohen, CEO of K:D partner Axonics Modulation Technologies, developer of the world's first rechargeable implantable sacral neuromodulation system. Both Stuart and Raymond highlighted how Axonics Modulation Technologies applies best new practices for healthy outcomes (and business), and also explored powerful strategies for creating positive, user-centric experiences that help grow business and address new standards in health outcomes.
Key takeaways from the conversation include:
1. Above all else, focus on creating positive, user-centric experiences.
Create products that work for 99% of the people. Focus on the product's efficiency, ease of use and any elements that will put the user front and center.
Invest in research-based strategies and focus on how your product will work for the patient and caregiver.
Working with an industrial firm will help gain an outside perspective and will ensure that the right questions are being asked.
2. Apply lean processes that emphasize speed and quality.
Fast innovators test prototypes with customers, worrying less about the imperfections that they know are there and focusing more on the insights they may gain from consumer reactions and feedback.
Using an adaptive approach, good innovation systems take advantage of the experience curve to speed up the entire process.
Do the work right is all about the process of execution, and it involves the same principles that are core to the lean approach in manufacturing and other domains.
3. Create and align efficient cross-functional teams to simultaneously execute on a shared vision.
Align your teams to achieve one unifying goal.
Avoid creating a workplace where everybody has an opinion but nobody is knighted to make a decision.
Make decisions every single day, and designate one person in the office who has the authority to make daily decisions.Velocity is key–empower employees to have no other focus besides their work.