Nick Desai of Heal: Making Healthcare Convenient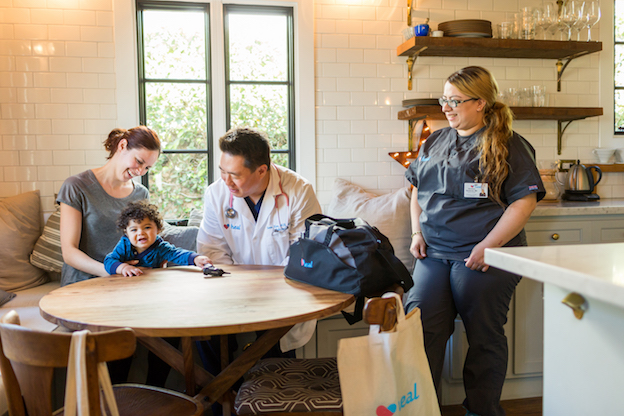 Consumers today are accustomed to convenience. We expect the world to operate at the speed of a Google search with the responsiveness of booking a ride on Uber. Healthcare rarely works this way, but forward-thinking companies are creating change and doing so with innovative features that make solutions accessible to both end users and the healthcare system.
Today's growing patient consumerization movement is a great opportunity for companies to respond with meaningful innovation. In response, Century City-based Heal is bringing back the convenience of doctor house calls. Within two hours of requesting an exam via the Heal app, patients can see a physician and receive a prescription from the comfort and convenience of home. Additional patient-friendly features include the ability to get to know a physician through bios and video interviews, to view the doctor's travel en route to the requested location, and to rate providers. Gone are the days waiting several hours in hospital emergency rooms and feeling frustrated by poor patient experiences.
For our latest Conversations event, we welcomed Heal's Co-Founder Nick Desai, who shared the inside story about the needs that Heal is responding to and how the company is changing how people access healthcare.
"This is not about convenience, this is about a fundamental change to healthcare," Nick said. "Convenience is a byproduct of better healthcare."
Nick discussed why the home is a unique environment best suited for treating patients, how Heal is disrupting the current healthcare model and explored how the marriage between consumer tech and healthcare will empower the health consumer into the extended future.