K:D Client Axonics Files IPO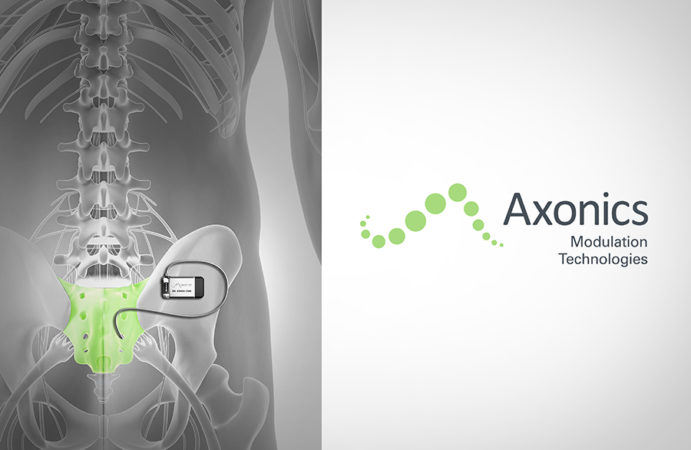 Axonics Modulation Technologies, which is commercializing a neuromodulation system for the treatment of overactive bladder and fecal incontinence, went public on October 31, 2018.
Karten Design has worked with the Irvine, California-based company since its early stages of development, helping with clinician and patient research, designing the system as well as the company's product branding. The system has won plaudits in the medical device industry and won coveted design awards from FastCompany Magazine and elsewhere.
We are very proud of our work and how it has helped shape the product and company, and its potential to make so many lives better. At K:D, we believe that great research and design—going into the clinic and the home—drives excellent patient-driven innovation, and will power the successful device companies of the future.
"In terms of where to invest—it should be all about end-user research and product development," said Raymond Cohen, CEO of Axonics, in a recent interview. "You need to understand what you are going to build from a design standpoint—form, function, features—before you build it. If you don't have a great concept and an embodiment that is a winner from both a functionality and design standpoint, then all the 'other stuff' is not going to get you to the promised land."
Axonics is listed on the Nasdaq under the symbol AXNX.