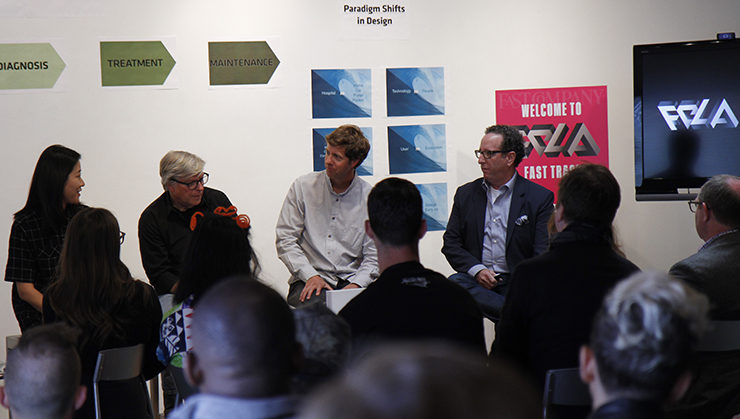 Karten Design recently had the pleasure of hosting and presenting an expert session as part of Fast Company's FC/LA 2017 two-day conference.
K:D's Stuart Karten, Ron Pierce, Eric Olson and Eunji Park presented how Karten Design is reimagining the future of the health care consumer experience. Attendees gained an understanding of current trends and discovered market changes that are shaping the future of health and medicine. The K:D team reflected on how researchers, strategists, designers, and mechanical engineers can help medical device companies address some of the medical device industry's biggest challenges, such as improving usability and workflow, improving patient compliance, introducing new technology, and responding to market changes such as the consumerization of healthcare.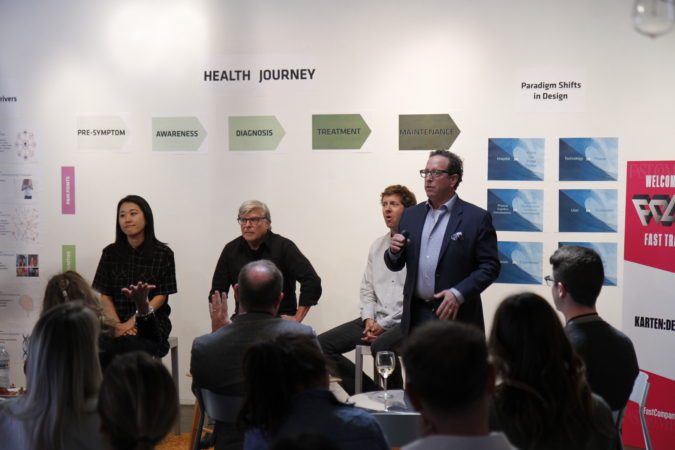 Billed as "A Meeting of the Most Creative Minds," FC/LA is an unconventional creative conference consisting of two days filled with networking opportunities and tour stops at Los Angeles' most innovative companies. Attendees will have the opportunity to select a neighborhood fast track–including Santa Monica, Venice, Downtown LA, and more–where they will stop at three leading companies for insightful discussions on disruptions within the world of business, tech, health, and more. Companies taking part in FC/LA 2017 include Hulu, Facebook, Beats by Dr. Dre and more.