We connect technology with people to design a better health experience.
Karten Design is a product design and innovation consultancy with over 35 years of experience.  We are an industrial design firm specializing in medical devices and equipment.  We partner with medical companies to build their business through design.
We leverage our team's long history in designing consumer products to bring an added focus on people and emotion to the healthcare market. The results are medical devices and digital health solutions that emotionally engage their users. We inspire users to buy in at a deep emotional level, which motivates behavior change, increases adherence, enables better health outcomes, and ultimately improves lives.
HOSPITALS
K:D serves on boards and mentors at accelerators within numerous healthcare systems, institutes, and C-suite committees.
Our work with thought leaders gives us exposure to a broad network of entrepreneurs, investors, clinicians and academics.
DOCTORS, NURSES, CLINICIANS
With more than 30 years of experience in medical device and equipment design, K:D has developed a deep roster of experts in every medical specialty. Adoption across the ecosystem, from clinician to caregiver, is one of the biggest obstacles in medical product development. Our ability to access important voices in the ecosystem helps us design amazing medical devices and equipment that work within workflows and lead to faster adoption.




ACADEMIA TECH TRANSFER
K:D works with numerous academic institutions to bring a research and design process to innovative healthcare technology. We take great engineering concepts and turn them into finished medical devices and equipment.






AWARDS
Karten Design has been widely recognized and awarded for our medical device designs.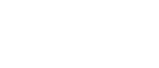 THE BOTTOM LINE
At K:D we know the value that Design brings to business. We have a track record of helping companies get funded, acquired, and in increasing their market share exponentially.
We can demonstrate the ROI of Design.
SEE OUR WORK
Our Capabilities
Design Strategy
We help companies differentiate their products and services to create competitive advantage in the marketplace. We develop innovation strategies tailored to bridge our clients' business goals and objectives with their customers' needs.
DESIGN RESEARCH
Our researchers immerse themselves in individual motives, behaviors, values, and desires. Using unique tools and processes, we transform this data into actionable insights that help creative teams develop innovative solutions that meet real user needs.
INDUSTRIAL DESIGN
Driven by strategic understanding of the marketplace and deep user empathy, we develop innovative medical products that blend seamlessly with end users' lifestyles, habits and workflows. We deliver product concepts that become powerful brand ambassadors.
Digital Design
We bring clients' apps and embedded interfaces to life through intuitive digital design. Our team creates meaningful interactions that surprise, delight, and engage end users while enhancing the overall brand experience.
Mechanical Engineering
Our highly collaborative approach to innovation ensures a smooth transition from design to production. We create product architecture that supports innovative forms, implementing novel mechanisms and efficiencies wherever possible.
Visual Design
With a deep understanding of clients' target markets we support our research, product and digital solutions with Brand Identity Design, Infographics, Mapping, Packaging Design and Marketing Materials to help create a consistent look and feel for a cohesive experience.
Our Clients