We connect technology with people to design a better health experience.
At K:D we understand the ROI of design.  We leverage our partnerships with hospitals, clinicians, innovators, and thought leaders to create award-winning medical products that help companies get funded, acquired and increase their marketshare exponentially.
HOSPITALS
K:D serves on boards and mentors at accelerators within numerous healthcare systems, institutes, and C-suite committees.
Our work with thought leaders gives us exposure to a broad network of entrepreneurs, investors, clinicians and academics.
DOCTORS, NURSES, CLINICIANS
With more than 30 years of experience in medical device and equipment design, K:D has developed a deep roster of experts in every medical specialty. Adoption across the ecosystem, from clinician to caregiver, is one of the biggest obstacles in medical product development. Our ability to access important voices in the ecosystem helps us design amazing medical devices and equipment that work within workflows and lead to faster adoption.




ACADEMIA TECH TRANSFER
K:D works with numerous academic institutions to bring a research and design process to innovative healthcare technology. We take great engineering concepts and turn them into finished medical devices and equipment.






AWARDS
Karten Design has been widely recognized and awarded for our medical device designs.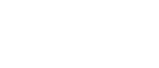 THE BOTTOM LINE
At K:D we know the value that Design brings to business. We have a track record of helping companies get funded, acquired, and in increasing their market share exponentially.
We can demonstrate the ROI of Design.
SEE OUR WORK
Our Clients