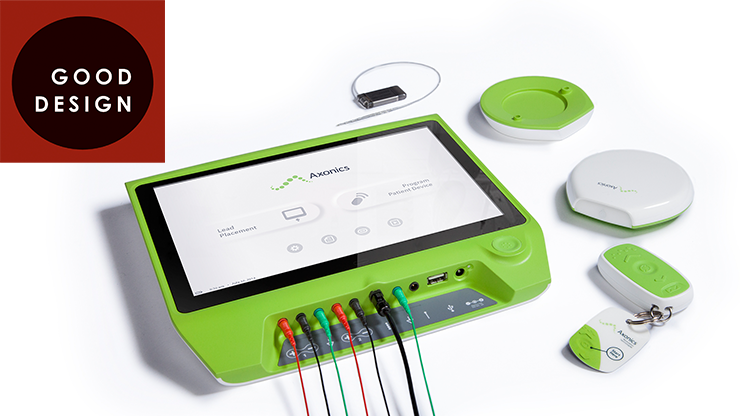 Karten Design Wins 2017 GOOD DESIGN Award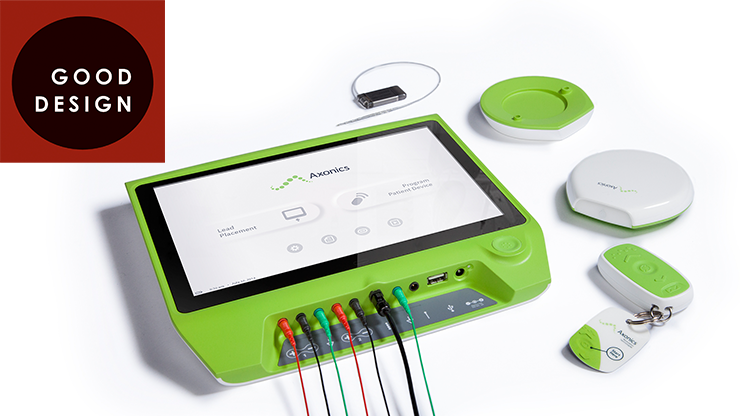 Karten Design is pleased to announce that it was awarded a 2017 GOOD DESIGN award for its work on Axonics Modulation Technologies' next-gen neuromodulation system.
Each year, The Chicago Athenaeum Museum of Architecture and Design and Metropolitan Arts Press Ltd. present the GOOD DESIGN Awards for the most innovative and cutting-edge industrial, product, and graphic designs produced around the world. Now in its 67th year, GOOD DESIGN is one of the oldest and most prestigious Awards Program organized worldwide.
Axonics' SNM system was selected for its outstanding design, form, function, and aesthetics among several thousand entries.
To learn more about the awards, click here.